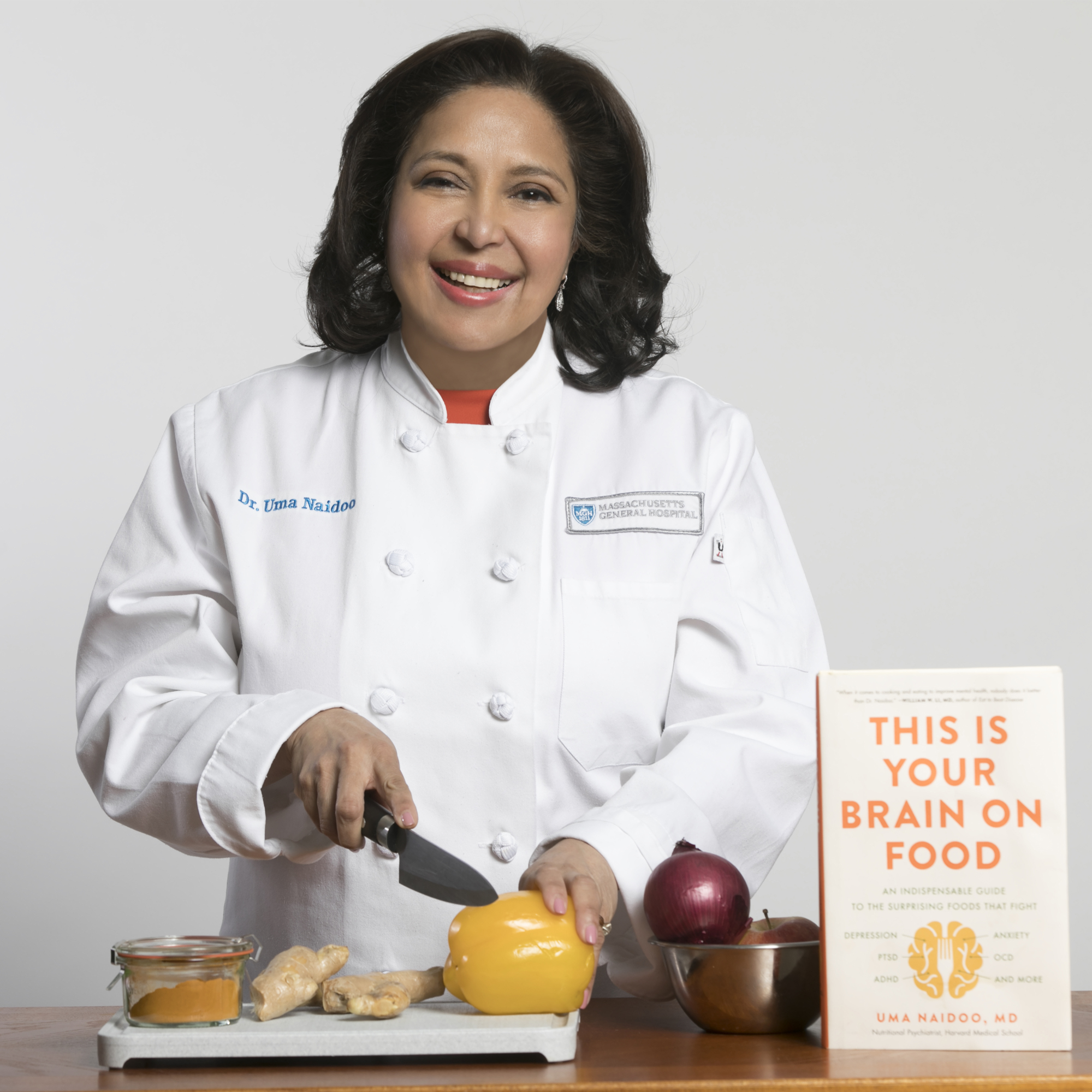 Are The Foods You Eat Mentally Wearing You Out?
You don't have a simple guide to help you choose the right foods.
You are what you eat is 100% true for you.
You don't have the energy to get out of bed and do daily activities with a clear mind.
You're lost as to what recipes to lean on to improve your mental health.
If so, you need an indispensable guide to the foods that optimize your mental health to fight depression, anxiety, trauma, OCD, ADHD and more by teaching the science behind the gut-brain connection.
When it comes to diet, most people's concerns involve weight loss, fitness, cardiac health, and longevity.
But what we eat affects more than our bodies; it also affects our brains. Now more than ever our food is something we can control.
Foods can boost our immunity which is also linked to levels of depression and anxiety; studies also show a link to insomnia, dementia and beyond.
This online course will guide you through the principles from Dr. Uma's cutting-edge book, "This Is Your Brain on Food" but then go even deeper with professional lessons, resources, recipes and insights not available in her book.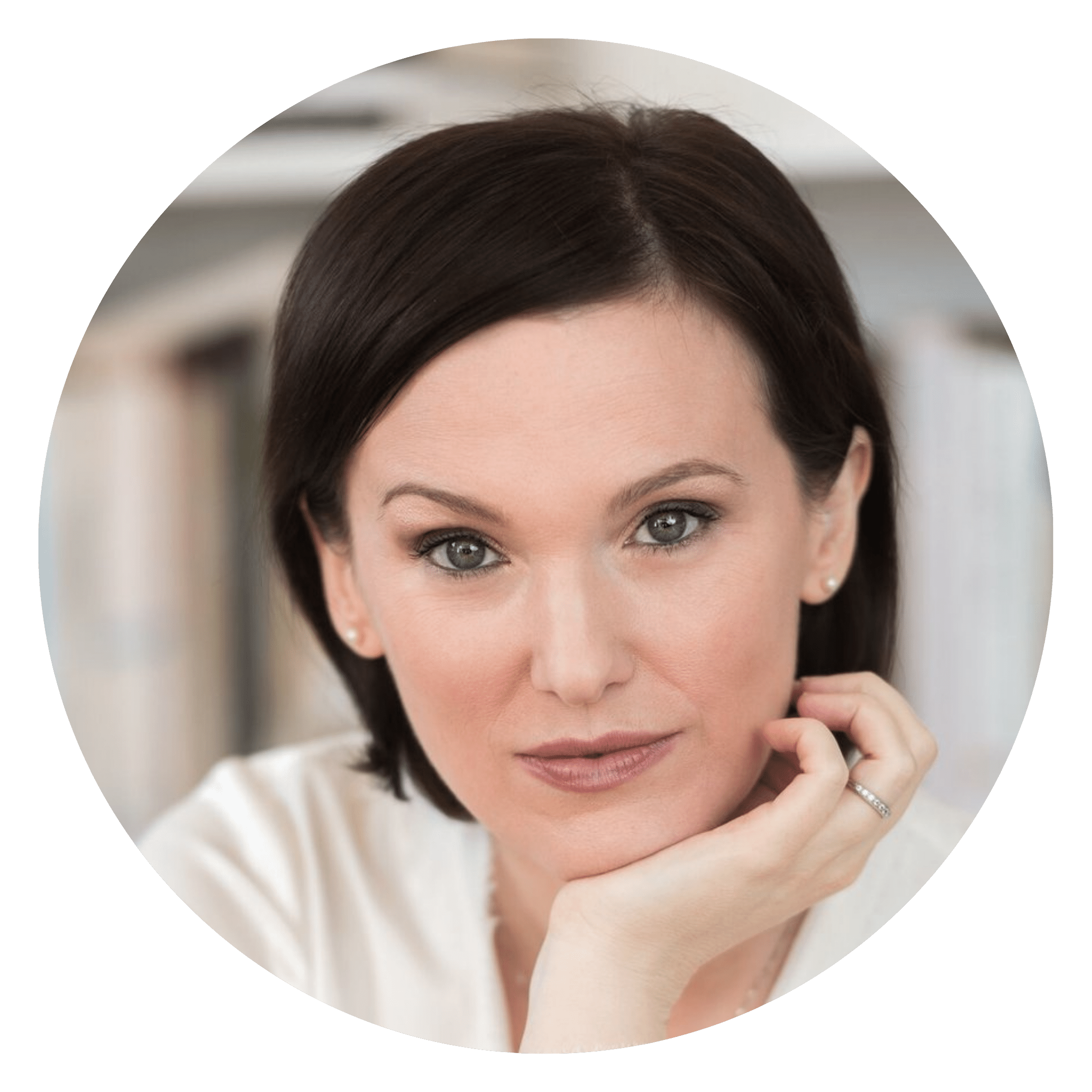 "Dr. Uma Naidoo unveils a truth that I wholeheartedly endorse: what we eat affects our brains. Her incisive research and scrumptious recipes are an ode to enhancing mental acuity."
— Lisa Mosconi, PHD, The XX Brain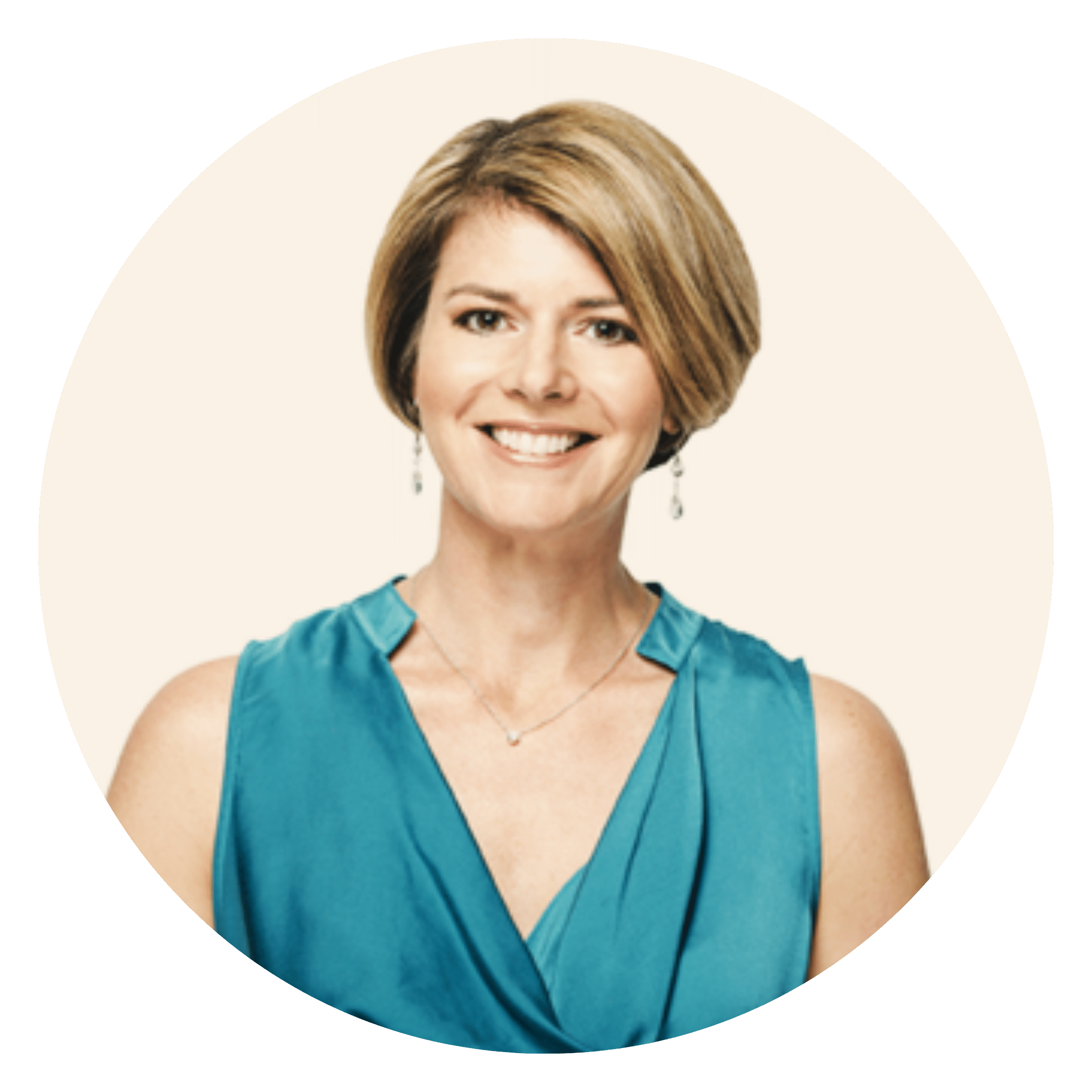 "This is your brain on food offers valuable and much needed information on the specific ways that food helps and harms our mental health. This is a must ready for anyone interested in natural ways to improve cognitive function."
— Amy Myers, M.D. The Autoimmune Solution
What Do I Get With The Course?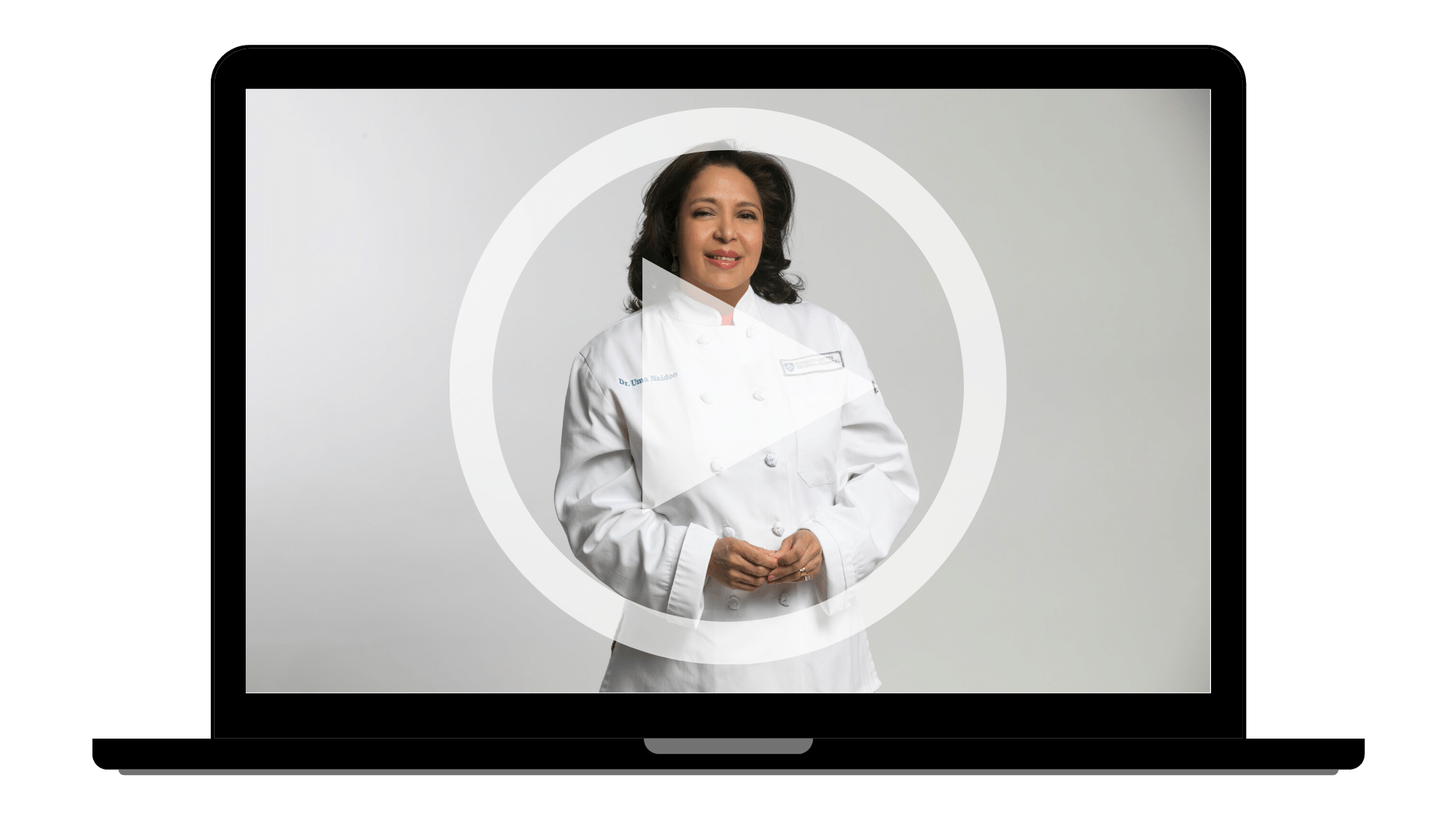 Over 20 transformative video lessons to optimize your mental health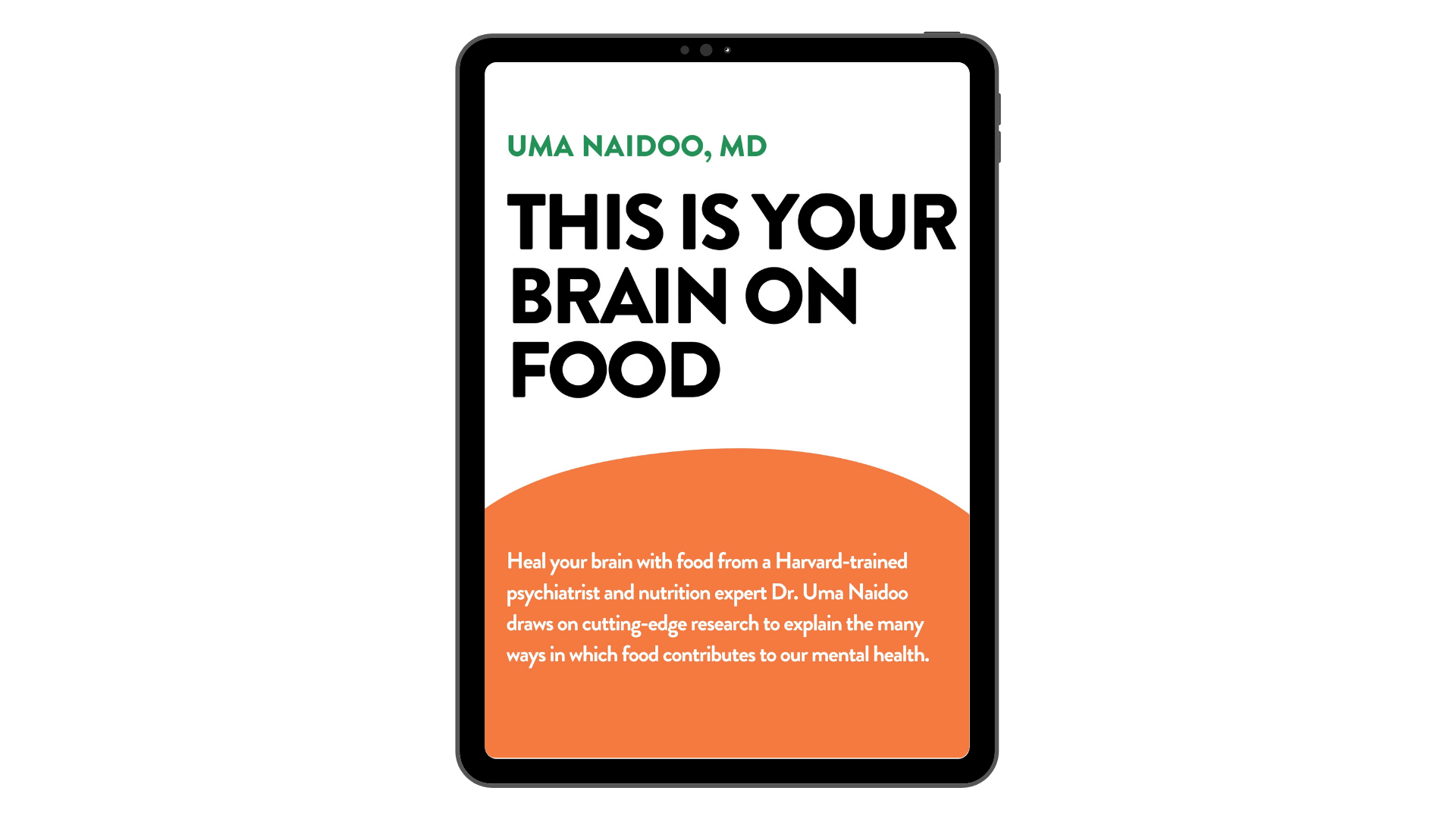 A downloadable workbook and recipes to implement the strategies into your own life
Expert coaching from Dr. Naidoo herself so you have the confidence you're doing it right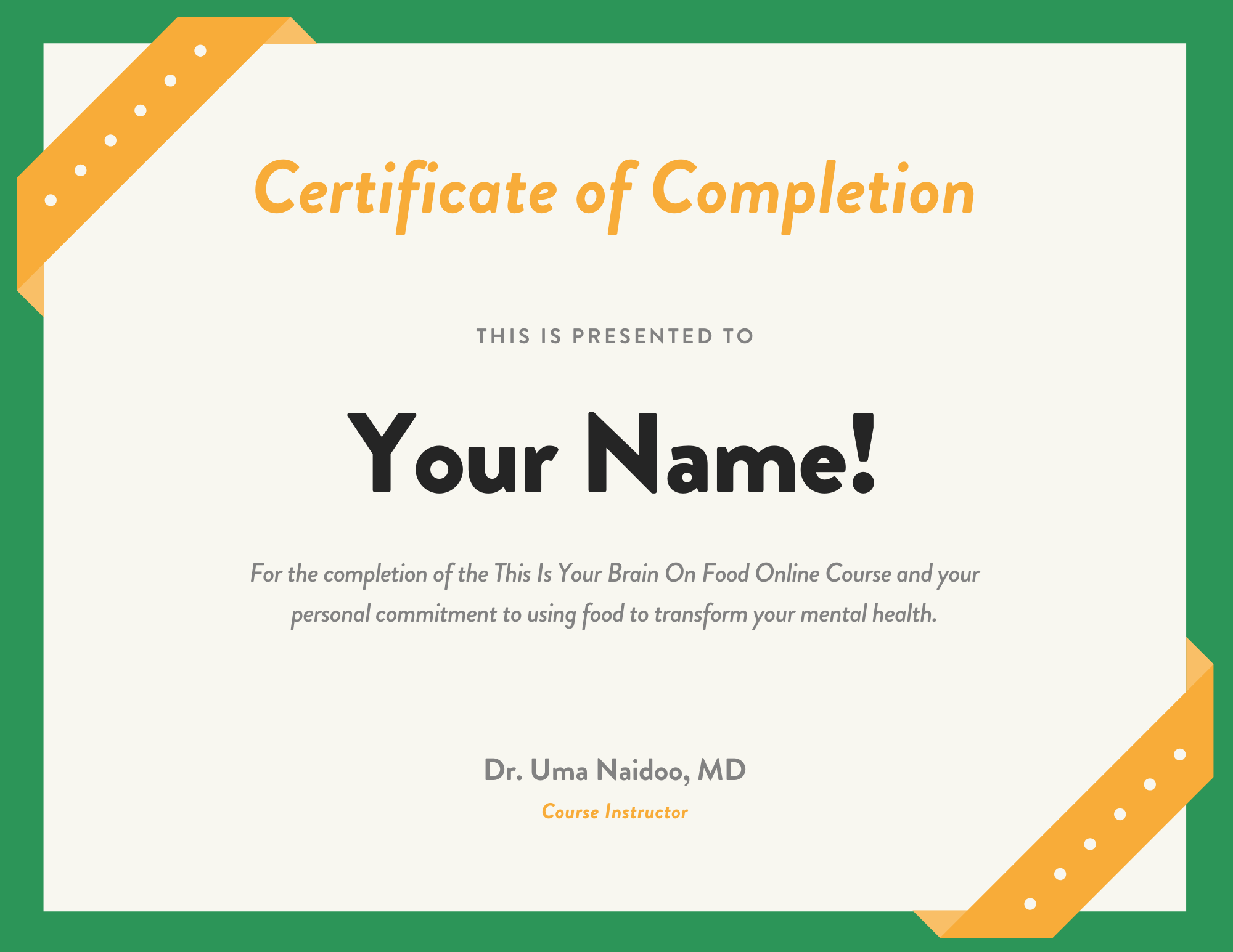 Official Certificate of Completion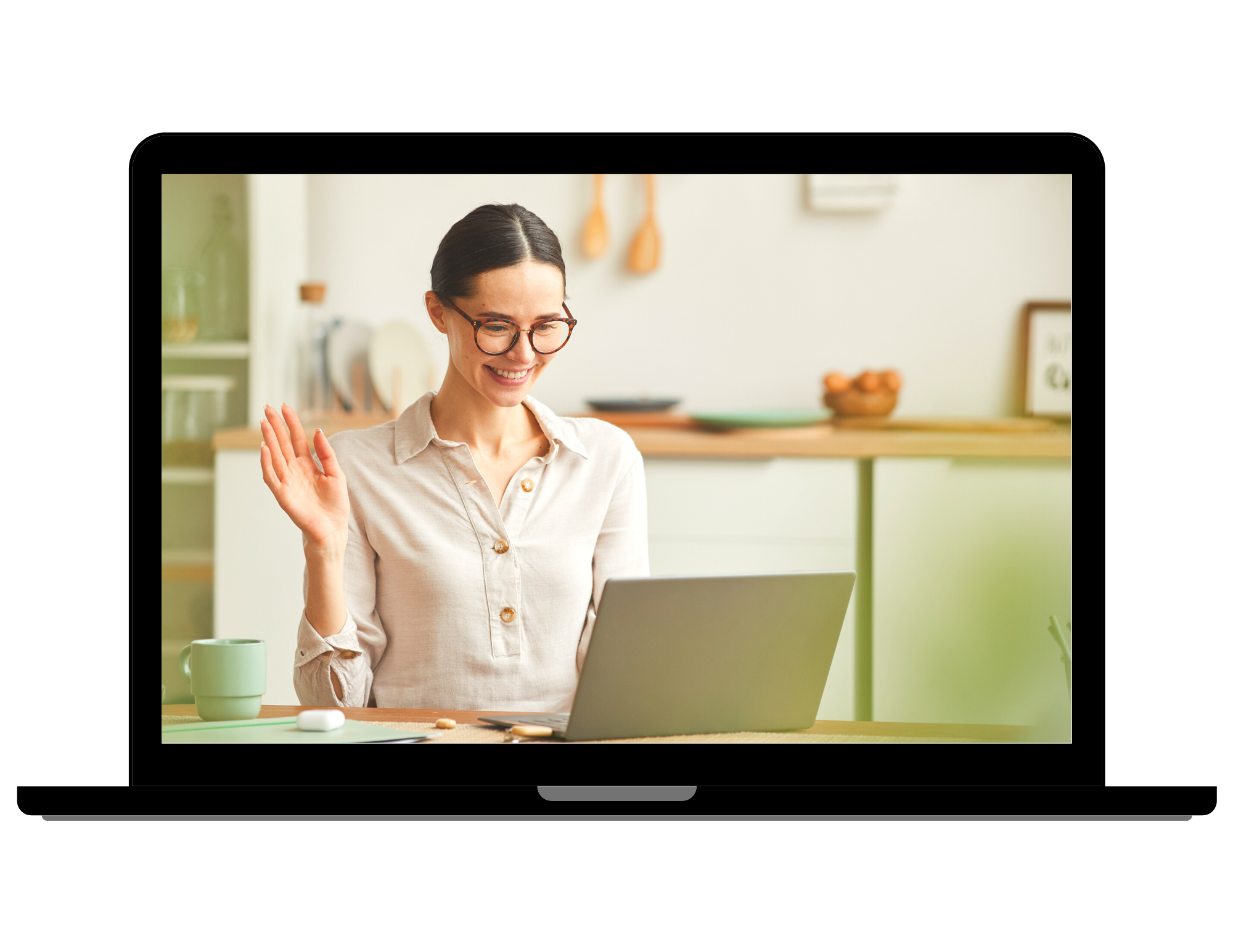 Private Support Community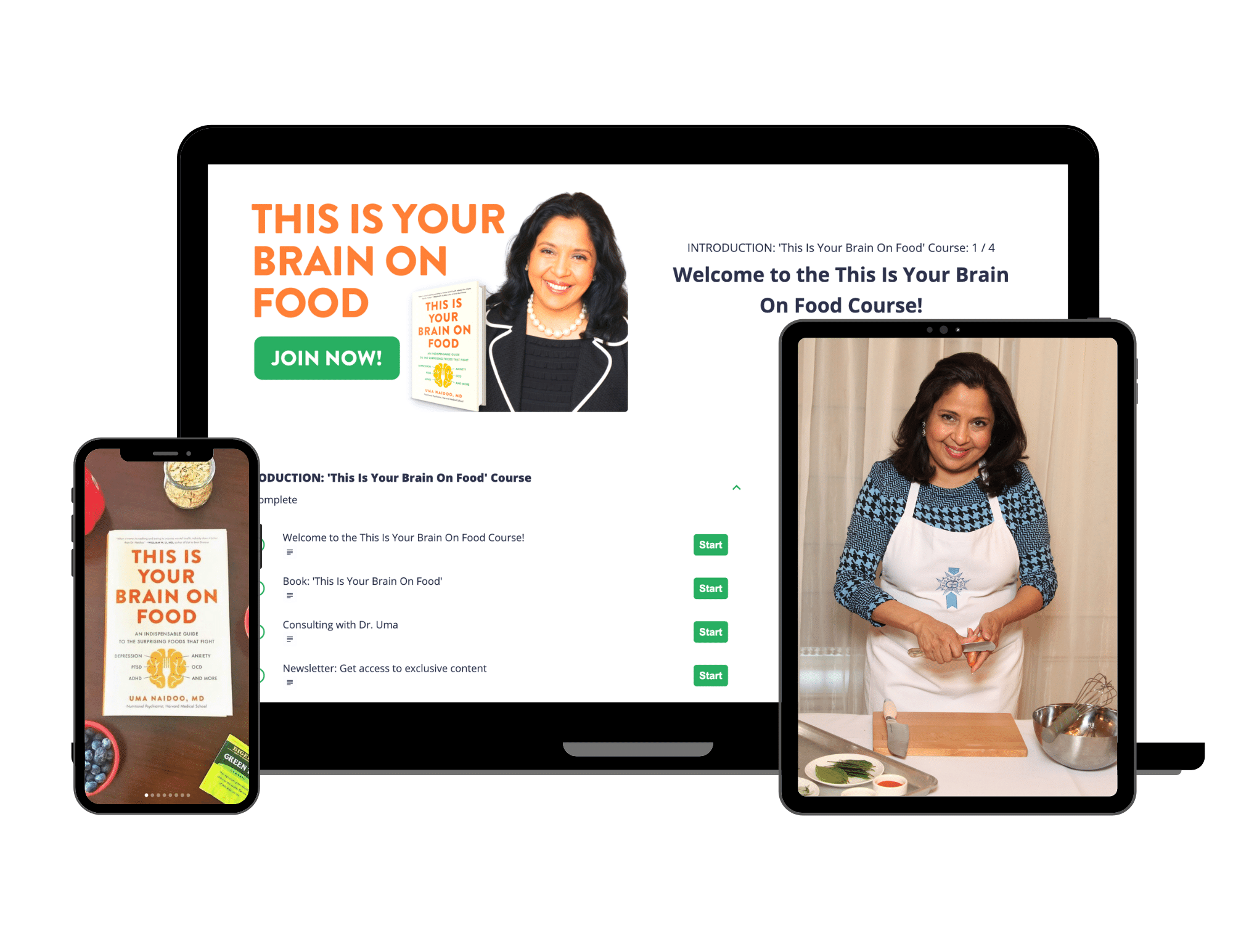 3 Easy Steps: Your Guide To Heal Your Brain With Food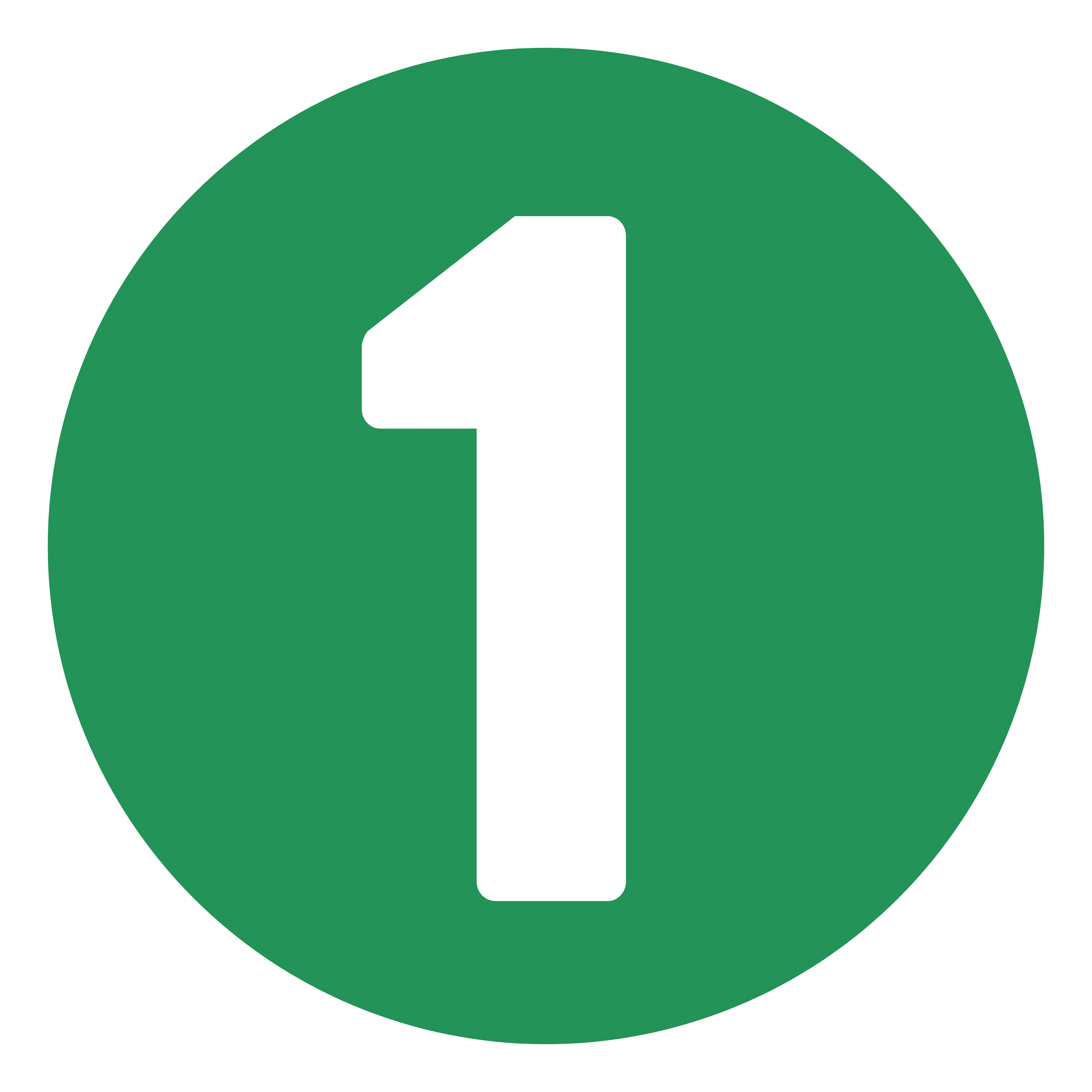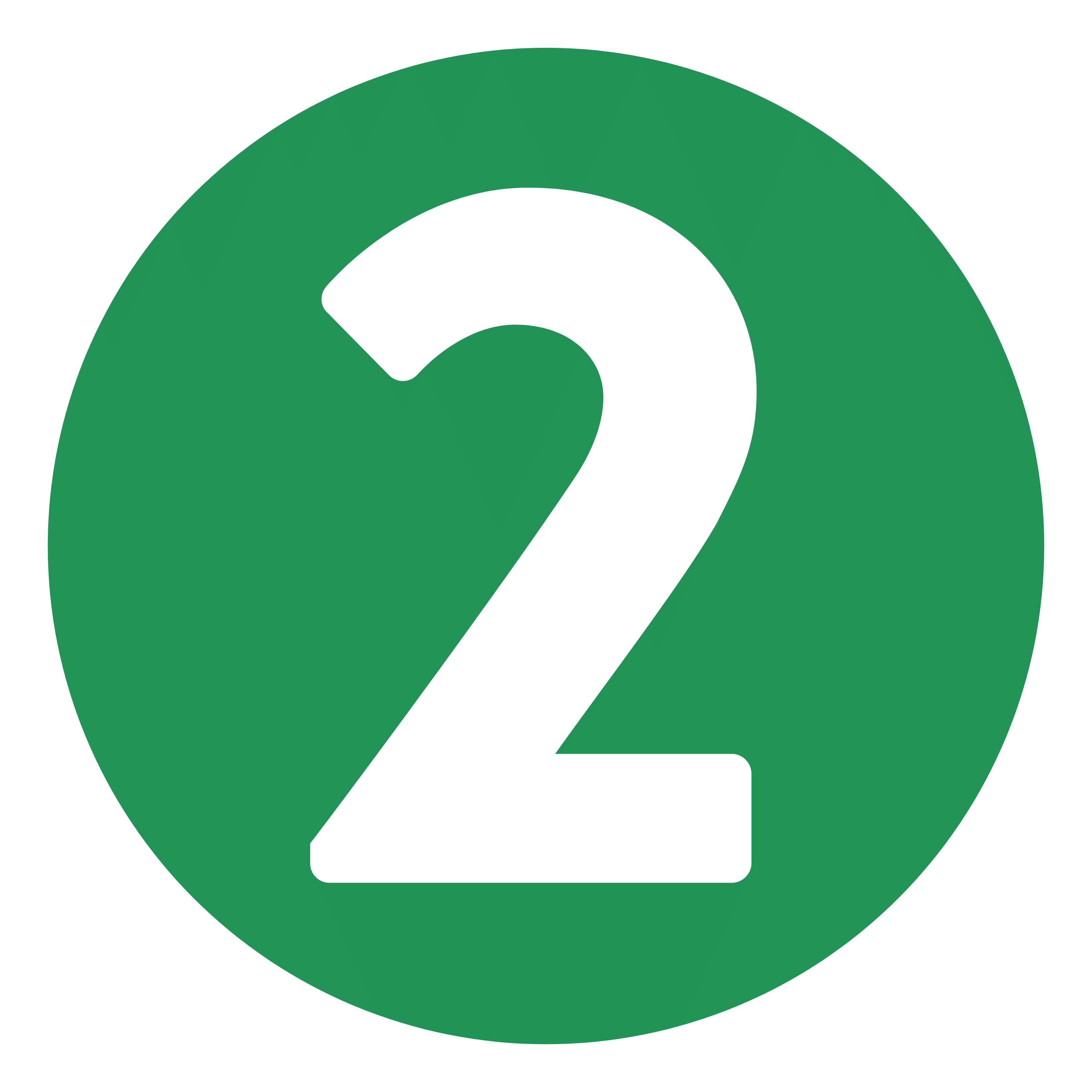 Follow Dr. Naidoo's research and guidance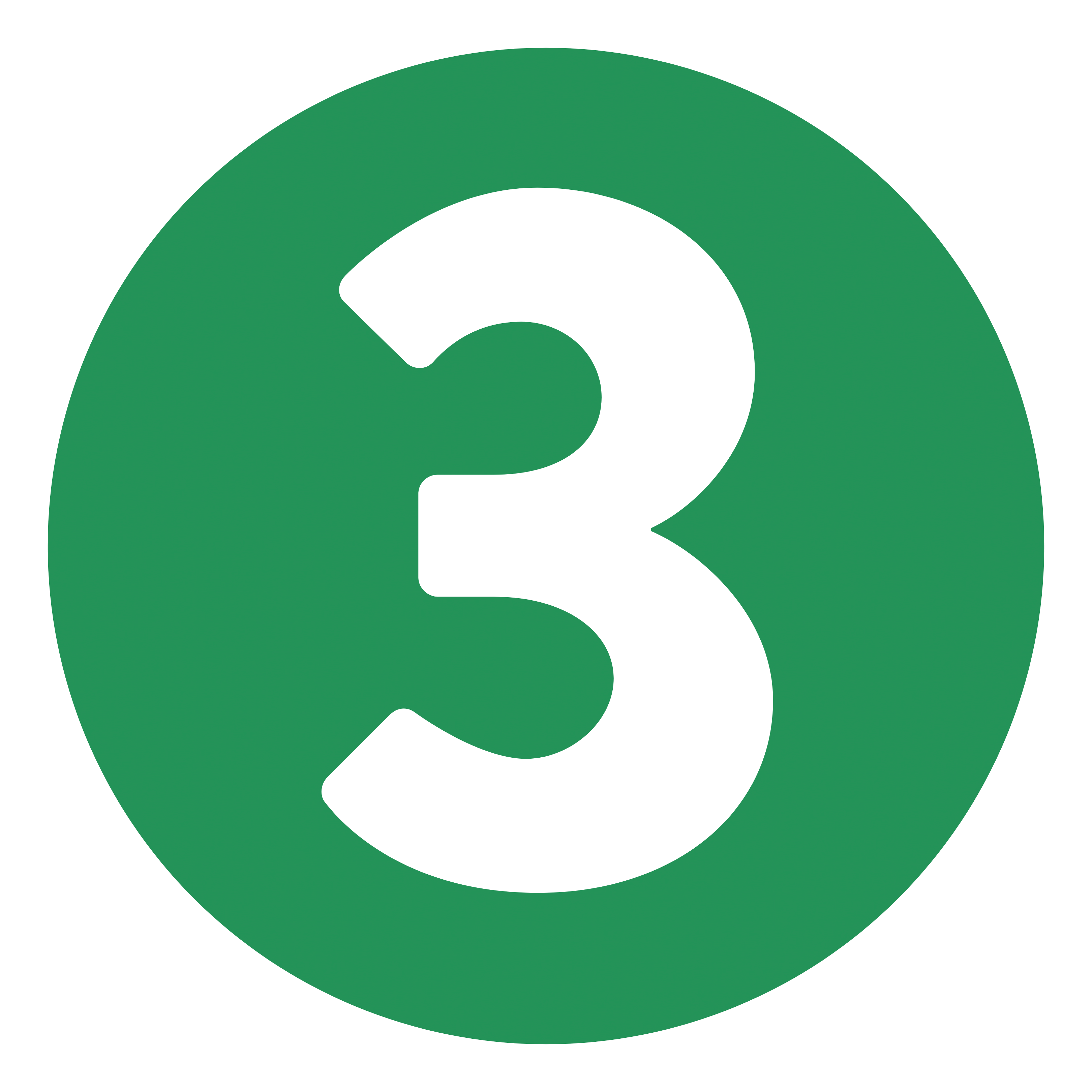 Transform your mental health and brain power for good
In Dr. Uma Naidoo's online course, she explores how to transform your brain and mental health with food. Inspired by her groundbreaking book, "This Is Your Brain On Food: An Indispensable Guide To The Surprising Foods That Fight."
This Is Your Brain on Food is the definitive guide on eating for mental health, from the go-to expert on how food impacts the brain. It will help you use your diet to fight depression, anxiety, trauma, OCD, ADHD and more by teaching the science behind the gut-brain connection.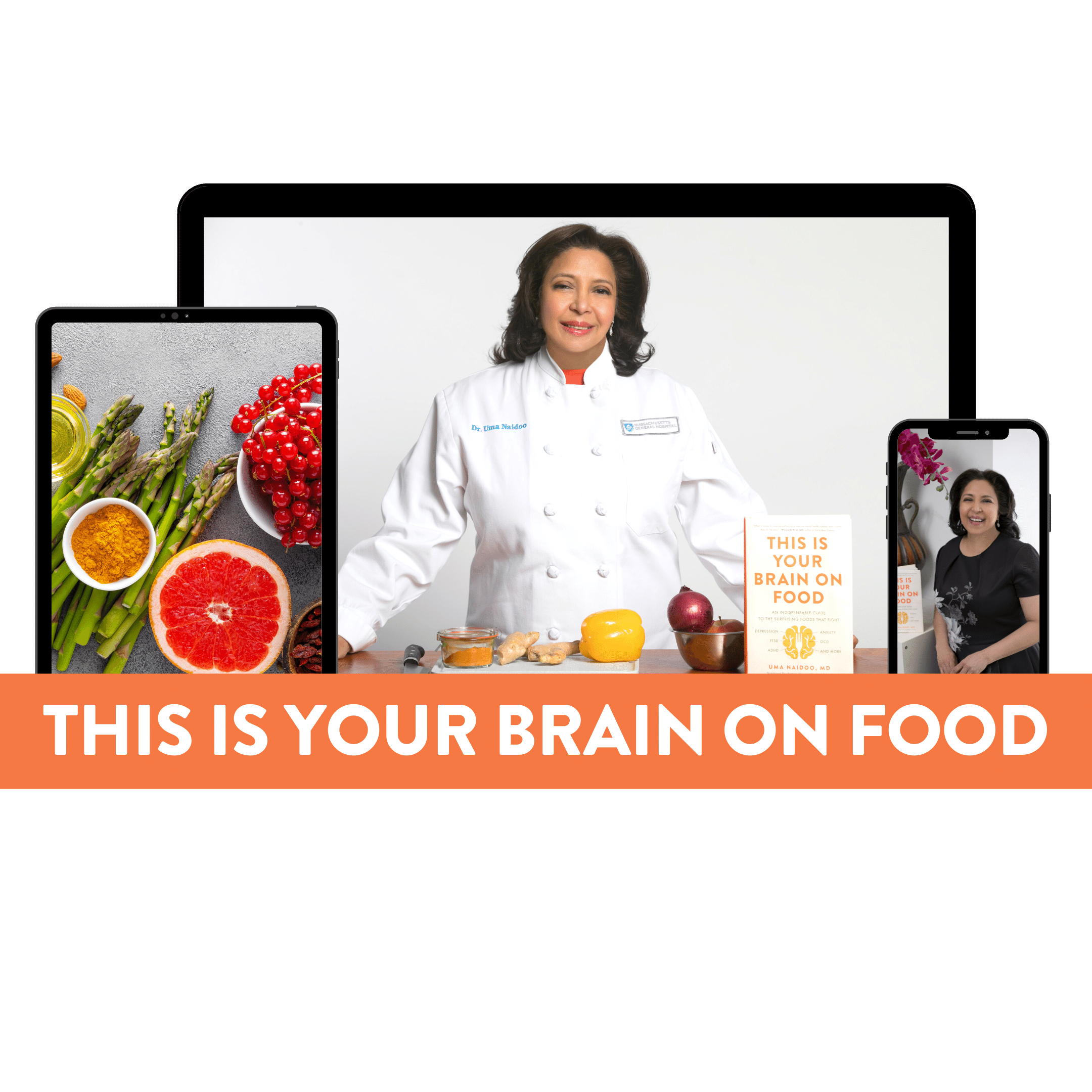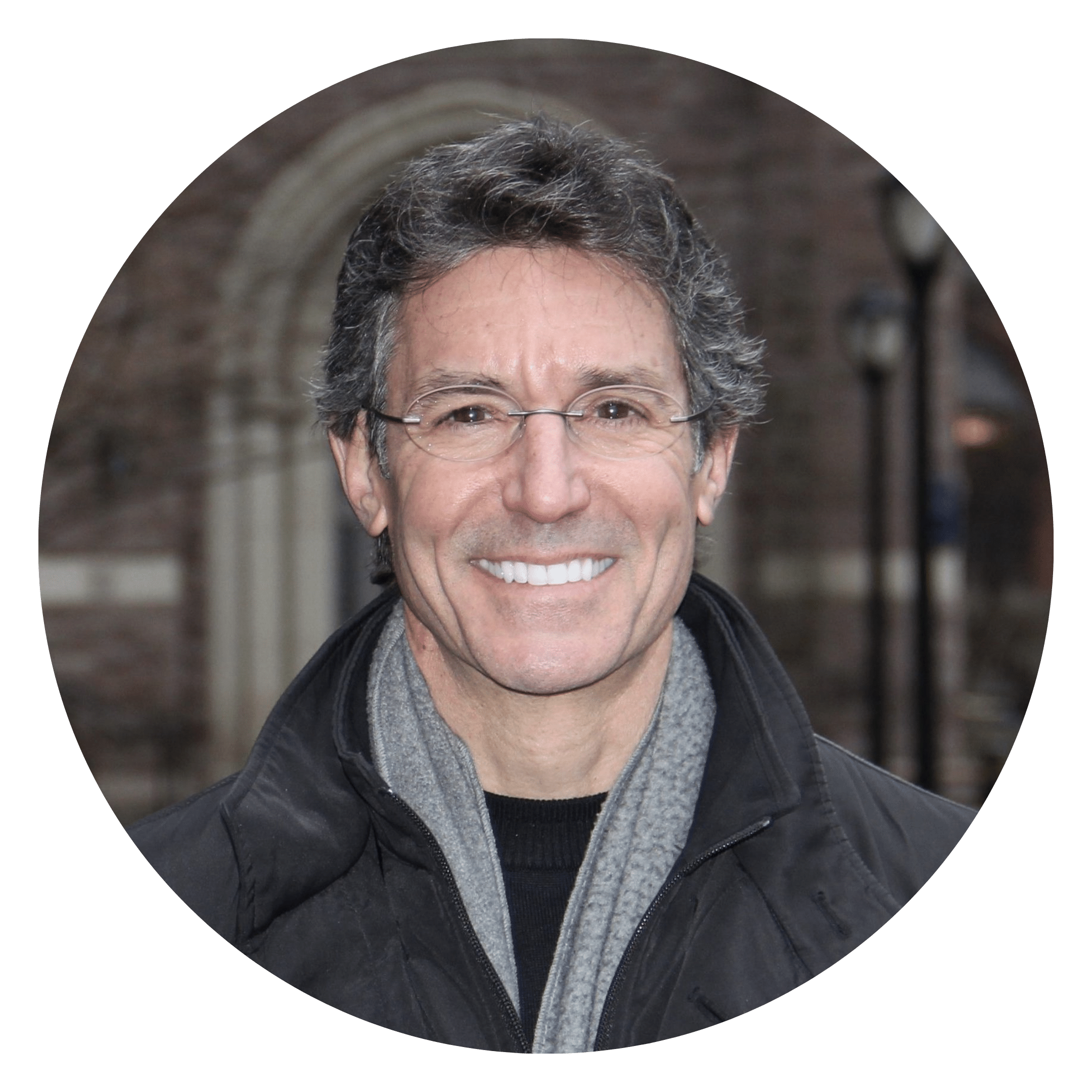 "As a trained chef and psychiatrist, Uma Naidoo is uniquely qualified to dispense food as medicine for the mind and body interface. This is your brain on food that is beautifully prepared, and perfectly served."
— David L. Katz, M.D., President of True Health Initiative and Co-Author of How To Eat
This Is Your Brain On Food Course Curriculum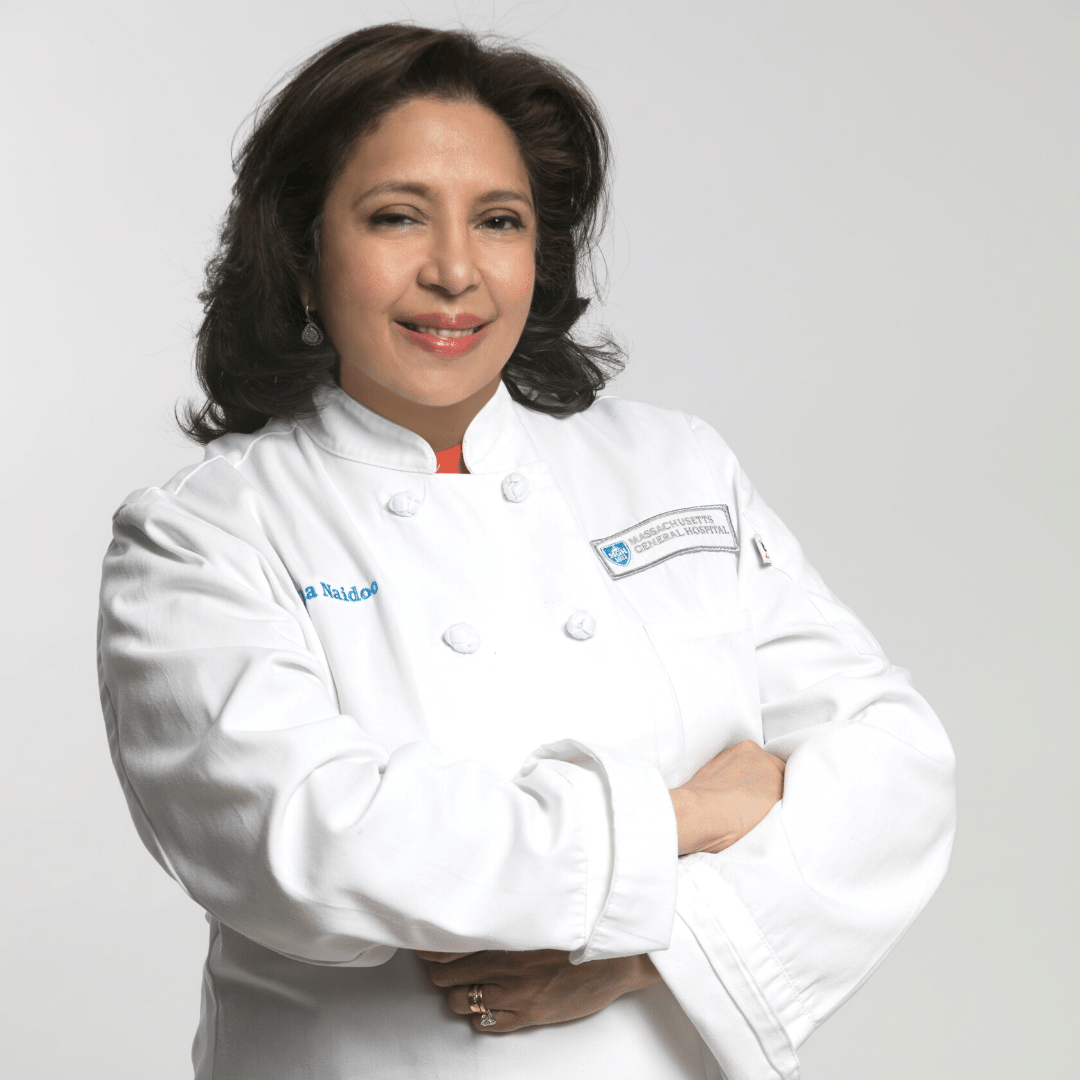 Meet Your Instructor
Dr. Uma Naidoo, as described by Michelin-starred chef David Bouley, is the world's first "triple threat" in the food and medicine space: a Harvard board-certified psychiatrist, professional chef, and a trained nutrition specialist. 
Dr. Naidoo founded and directed the first hospital-based Nutritional Psychiatry Service in the United States. She is also the Director of Nutritional and Lifestyle Psychiatry at Massachusetts General Hospital (MGH) & the Director of Nutritional Psychiatry at MGH Academy while serving on the faculty at Harvard Medical School.
She was named Harvard's Mood-Food expert and has been featured in the Wall Street Journal.
*Limited Access Course*
This course is a LIVE experience to get you results quickly so we limit on-demand access to the course content to 6 months after enrollment.